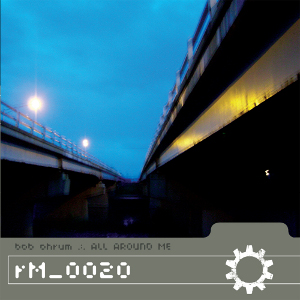 Released:
October 2011
Downloads:
alteraOrbe (coming soon)
Amazon
Band Camp (coming soon)
CD Baby
iTunes
Extras:
CD-R Insert (PDF format)
Wallpaper
Release Info
Written, recorded and produced by Bob Ohrum.
Mastered by Andrew Scott Catland.
Inside photo by Kevin Pletcher.
Thank you family, friends, and everyone at rM. In the sky and the trees, the sunlight and the breeze, in the buildings and the windows that surround me… they are all around me.
Track List
1. Last Breath Before [8:40]
2. For Dan (Excerpt) [14:14]
3. Overpass Symphony #2 (All Around Me) [17:00]
4. The Mess (You Left) [9:06]
5. Beauty in the Aftermath [10:25]
Preview
[mp3-jplayer tracks="Beauty in the Aftermath@rM0020.mp3″]
Reviews
[child-pages child_of ="2528″ meta_key="release" meta_value="rm0020″]