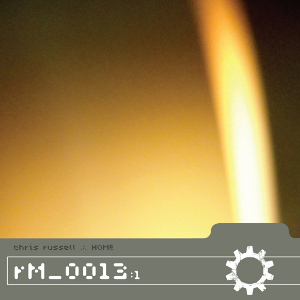 Released:
August 2011
Downloads:
alteraOrbe
Amazon (coming soon)
Band Camp
CD Baby
iTunes (coming soon)
Extras:
CD-R Insert (PDF format)
Wallpaper
Release Info
Home is a very personal and introspective album, born out of the transformation of challenging times. Looking inward and focusing on the moment, making the best of a new situation, and dealing with big life changes. Through all of this, as an artist I found a new voice. After moving into a new home in June of 2010, I immediately began the writing and recording of this album. Expressive piano playing, and adding my bass guitar to three of the tracks on the second disc, was a new direction for me. Being less experimental and wearing my heart on my sleeve was at times challenging, but ended up being very rewarding and therapeutic all at once. The comfort and solitude of being at Home was also a theme of this album. Midway through production, it was clear to split up the album into a day and night collection of tracks, with the second disc slightly darker than the first.
A track that stands out for me is the album closer, Together Again, featuring Barred Owls. The reason being the night my grandmother passed away, two Barred Owls were hooting outside our window. It was as if it was a message from beyond, telling us she was ok and my grandparents were together again. After that night the Owls never returned.
Chris Russell, April 2011
All music composed and recorded by Chris Russell, June 2010 to March 2011.
Field recording on Solace by Dean Richards.
Barred Owl sample on Together Again by Noah Phonaut.
Together Again dedicated to Fran and Buster; without them Home would not be possible.
Track List
Disc 1
1. Welcome [7:32]
2. Comfort [7:04]
3. Solace [9:58]
4. Repose [8:53]
5. Glimmer [4:24]
6. Thursday [5:15]
7. Lull [7:12]
8. February [5:34]
Disc 2
1. Ethereal [9:25]
2. Horizon [7:15]
3. Dusk [7:09]
4. Gloaming [5:12]
5. Monday [6:30]
6. Eventide [8:27]
7. Specter [6:30]
8. Together Again [7:16]
Preview
[mp3-jplayer tracks="
Comfort@rM0013-1.mp3,
Together Again@rM0013-2.mp3″]
Reviews
[child-pages child_of ="2528″ meta_key="release" meta_value="rm0013″]
Wall Paper