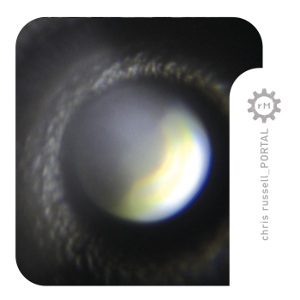 Released:
January 2013
Downloads:
alteraOrbe
Amazon
Band Camp
CD Baby
iTunes
Extras:
CDR Insert (PDF format)
Wallpaper
Release Info
Other worlds, other dimensions and glimpses behind the veil. A strange beautiful music brewed up on this release, this album born out of dark and experimental sessions led to a bold new direction for me. Deep space pics along with some of my light photography were the visual backdrop while this project was created. My studio really became a vehicle traveling in a void of sound, exploring a place I plan to visit again. Also of note a reorganizing of my studio, new software and this being my first album using VST synths, led to even more experimentation from the edge of the abyss.
Chris Russell – January, 2013
Track List
1. abyss [9:27]
2. echo [8:10]
3. dolmen [11:01]
4. enceladus [8:25]
5. portal [4:09]
6. outlands [5:52]
7. fathoms [7:17]
Preview
[mp3-jplayer tracks="Abyss (preview)@rM0037-01.mp3,
Echo (preview)@rM0037-02.mp3,
Dolmen (preview)@rM0037-03.mp3,
Enceladus (preview)@rM0037-04.mp3,
Portal (preview)@rM0037-05.mp3,
Outlands (preview)@rM0037-06.mp3,
Fathoms (preview)@rM0037-07.mp3″]
Credits
Music and Photography by Chris Russell
Graphic Design and Layout by Steve Brand
Music recorded in the Void. June 2011 to November 2012.
Reviews
[child-pages child_of ="2528″ meta_key="release" meta_value="rm0037″]
Wall Paper