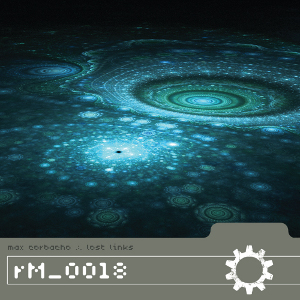 Released:
June 2011
Downloads:
alteraOrbe
Amazon (coming soon)
Band Camp (coming soon)
CD Baby
iTunes (coming soon)
Extras:
CD-R Insert (PDF format)
Wallpaper
Release Info
Deleted, unreleased and forgotten tracks.
All these pieces were created to appear on previously published albums. For various reasons, they were not included, and remained in my archives. I usually do not delete any of my pieces; I know that, at some point, simply because of the passing of time, they acquire a special character, and their time to be revealed appears.
All tracks produced by Max Corbacho between 2003 and 2009, Barcelona, Spain.
Max Corbacho: Sequencing, synthesizers and atmospheres.
Cover image created by Max Corbacho with Apophysis software.
All music Copyright © 2011 Max Corbacho/SGAE
All Rights Reserved. Released by ad21music (Spain) & Relaxed Machinery
Sincere gratitude to John, Geoff, Steve, Greg and all from Relaxed Machinery.
Special thanks to Bruno, Ximena & Ran Kirlian at ad21music.
Very Special thanks to my wife Loli for love & support.
Track List
1. Earthflow Trance [7:19]
2. Sky Resonance [6:07]
3. Third Exposure [5:41]
4. One True Light [16:12]
5. Mandala [12:33]
6. After Dream [5:54]
7. Slow Thunder [13:15]
Preview
[mp3-jplayer tracks="Lost Links (medley excerpt)@rM0018.mp3″]
Reviews
[child-pages child_of ="2528″ meta_key="release" meta_value="rm0018″]
Wallpaper