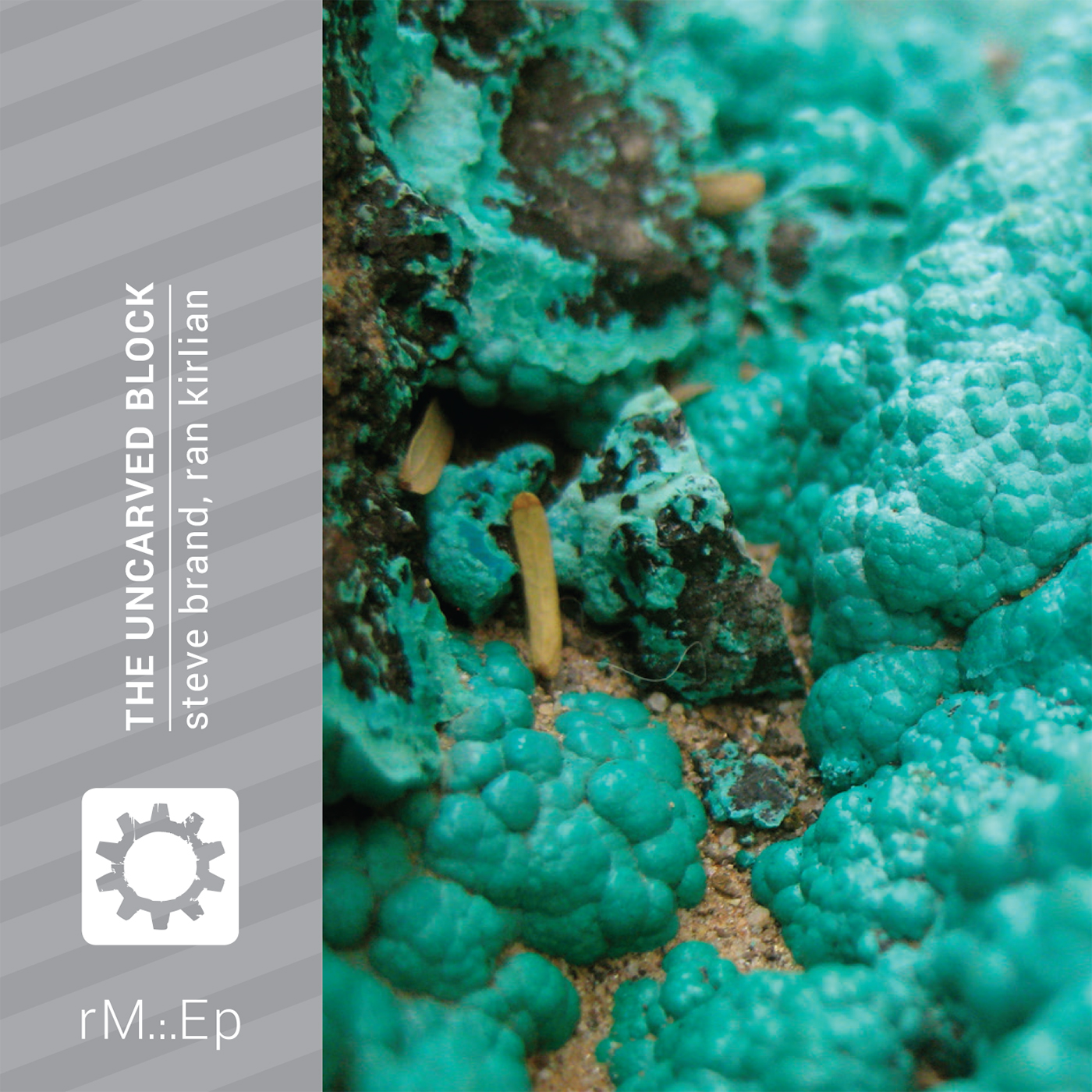 Released:
March 2015
Downloads:
Band Camp
Extras:
CDR Insert PDF
Hi Res Cover
Release Info
Steve Brand first sent Ran Kirlian foundational sounds for a collaborative work back in 2014, not too long after the release of Brand's e.p., Trust and Remember, on Ran's, AlteraOrbe label. Ran sent Steve some early drafts in late 2014 that timed in at about 20 minutes.
In early 2015, Relaxed Machinery launched it's rM.:.Ep series, and Steve thought their collaborative track would be a perfect fit for this new series and Ran agreed. Ran processed and kneaded Steve's sounds of flutes, voice, didgeridoo and keyboard pads, melded his own particular inclinations and sounds, forging them into the 24″44″ work, The Uncarved Block.
The title, inspired while Steve listened to Ran's most recent drafts, is a Taoist term that alludes to our natural state of being before cultural conditioning takes place.
Track List
1. The Uncarved Block [23:10]
Credits
All sounds – Steve Brand, Ran Kirlian
Final mix and additional instrumentation – Ran Kirlian
Design – Steve Brand
Photography – Jill Brand
Preview