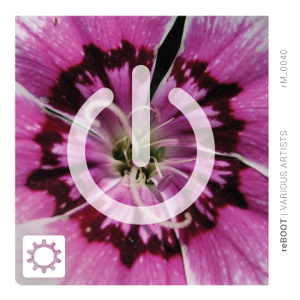 Released:
January 2014
Downloads:
Band Camp
Release Info
Since it's inception in 2010, Relaxed Machinery (rM) has striven to reshape the standard definition of an online record label. By cultivating relationships instead of profits and focusing on the artist rather than the label, rM has built a list of contributing artists that reads like an Ambient "Who's Who" while also developing an exceedingly loyal fanbase. With its revolutionary "self release…together" business model, rM has attracted a strong lineup of up-and-coming artists and industry stalwarts whose commitment to their art is exemplified in the quality material that receives the label's brand. In addition to the label, rM supports and nurtures a vibrant online community of painters, photographers, poets and musicians through it's Ning-based social networking site (relaxedmachinery.ning.com). rM also works with several other ambient/electronic labels (including alteraOrbe and Earth Mantra) to cross-promote material, and is the standing partner of rM co-founder and best-selling artist Steve Brand's "Pioneer Light Music" label.
On this fourth anniversary of the label's birth, we're proud to bring you 'reBOOT', our 2014 label sampler and lead release for the new year. Following on the success of 2011's 'sleepMODE', rM has once again brought together a rich list of talent who have contributed gorgeous new, original material for this release. Industry veterans Loren Nerell, Steve Brand, Zero Ohms, Robert Scott Thompson and Ishq are joined by highly successful newcomers Broken Harbour, Frore and Chronotope Project, long-time label contributors Chris Russell, peter james and åpne sinn, alteraOrbe founder and prolific recording artist Ran Kirlian and a bevy of newer talent in Specta Ciera, arbee, eyes cast down and Roy Mattson. All lovingly mastered by rM owner and co-founder John Koch-Northrup.
rM keeps nothing of the album sales from its artists' releases, instead preferring that the artist keep as much of the proceeds from their art as the digital distribution systems will allow, but in the case of "reBOOT," all proceeds will go directly back into the label and community.
We at rM are extremely grateful for the contributions of each artist to what we believe is a staggeringly good compilation. Digital downloads of reBOOT include high resolution fold-out CD art as well as three breathtaking computer wallpapers designed by the brilliant Steve Brand, who is also responsible for the cover design and overall label image.
We hope you get as much enjoyment out of listening to reBOOT as we had bringing it together.
John, Steve and Geoff
Track List
01. Revive by Chris Russell
02. The Descent by Frore
03. Beneath the Slow Bloom by Steve Brand and Ishq
04. Prayers for our Mothers by Loren Nerell
05. Dreissia Veiox by Ran Kirlian
06. vesper by åpne sinn
07. Porcelain Sky by RST
08. Reconstructing Life by Steve Brand
09. Into the Dreamtime by Chronotope Project
10. remettre de lorde by arbee
11. the rage of reason by Peter James and Eyes Cast Down
12. Outside the Light by Broken Harbour
13. Mists of Platonia by Zero Ohms
14. Misty Lights by Specta Ciera
16. My Shadow and the Morning Sun by Steve Brand and Mattson
17. Solaris by Ran Kirlian
18. Particles and Waves by Chris Russell and Eyes Cast Down
Preview